PVC or polyvinyl chloride is one of the widely used polymers in the plastic injection molding making industry. It is used for the formation of various components used by multiple industries thus, PVC molds are an indispensable part of any industry which in turn increases the need to find a manufacturer who is best suited to your needs.
This blog provides essential information about some of the best PVC mold manufacturers located in Mumbai. We have tried to carefully gather and arrange all the necessary information that you might need before contacting any mold manufacturer.
Best PVC Mould Manufacturer in China

RYD Tooling, located in ShenZhen, China is a prominent plastic injection molding company with experience of more than ten years. They use high-quality raw material for injection molding and all of their products are tested on various standards to ensure that only the best is catered to their clients.
They provide services like injection molding part design, prototyping for injection molding, precision injection mold making, and customized plastic molding. In addition, they offer insert mold, 2 shot injection molding, clear plastic mold, and large injection mold for various industries like automotive, electronics, appliance, and others.
They are a one-stop solution for all your injection molding solutions. Their short lead time, timely deliveries, quality assurance, and reasonable prices are what make them the first choice of clients worldwide.
List of Top PVC Mold Manufacturers in Mumbai
Here's a list of the best PVC dies and molds manufacturers in Mumbai:
Nikita Moulds Pvt Ltd
Plastosil Moulds
Sarla Moulds Plast
Malhar Polymers
Atlantic Polymers Pvt Ltd
Top 5 PVC Mold Manufacturers in Mumbai
1. Nikita Moulds Pvt Ltd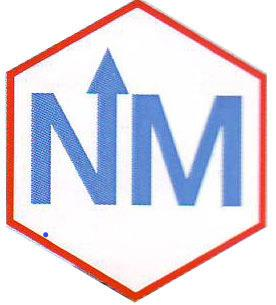 Year Established: 2008
Location: Andheri East Mumbai
Industry: Mold Manufacturer and Supplier
Awards and Certifications: CE certified, ISO 9001:2008 certified
Nikita Moulds Pvt Ltd is an established name in the world of PVC mold manufacturers providing over 600 designs of products to several plastic injection mold maker. With advanced infrastructure, they also have an efficient production and distribution system to ensure the timely deliveries of products.
Products and Services Offered:
PVC pavers; combination pavers; normal pavers
Several types of garden pavers like X-shape, garden circle, etc.
Tiles in different dimensions like 10×10, 12×12, 16×16; combination tiles
Tiles in various finishes like squares, coins, stripes, waves, wood finish, arrow, flower design, star design, coins/sandblast finish, etc.
2. Plastosil Moulds

Year Established: 2015
Location: Sakinaka, Mumbai
Industry: Mold Manufacturer and Exporters
Awards and Certifications: IndiaMART certification
Plastosil Moulds is a leading PVC mold and plastic die maker in Mumbai providing a range of plastic molding services through their state of art production facilities and highly technical staff. They cater to various industries like automobile, electrical, baby products, PVC and HDPE fittings, household items, medical, and others.
They even export molds to countries like the Middle East, Asia, Africa, and the far east regions. Hence, their products are trusted globally.
Products and Services Offered:
UPVC pipe fitting, CPVC pipe fittings, RPVC pipe fittings
PP/ PPR fittings; ABS fittings; PET and blow molds
Caps and closures; jigs and fixtures; Headlamp lens mold; air outlet panel mold
Molds for home appliances plastic products, paint and oil containers, baby care products, etc.
3. Sarla Moulds Plast

Year Established: 2006
Location: Goregaon, Mumbai
Industry: Mold Manufacturer and Supplier
Awards and Certifications: IndiaMART TrustSeal Verified; IndiaMART Verified Exporter
Sarla Moulds Plast is a reliable mold design company catering PVC and other types of molds to different industries not only in India but also in countries like UAE, Sri Lanka, South America, Africa, Indonesia, and Bangladesh.
Products and Services Offered:
Zig zag rubberized PVC molds; railway paver molds; PVC molds
PVC paver molds; rubberized PVC molds; slab tiles molds; PVC paver blocks molds
Pebble square molds; PVC traffic cone
Designer floor tile molds; casting molds; stone molds; rubber tile molds, paver molds, paver tile molds, etc.
4. Malhar Polymers

Year Established: 2017
Location: Goregaon, Mumbai
Industry: Mold Manufacturer, Supplier, and Exporter
Awards and Certifications: ISO 9001: 2008 certification
Malhar Polymers is a renowned manufacturer and supplier of various plastic molds and other products in bulk at reasonable prices. They are well-equipped with advanced technology, storage facilities and have a wide distribution network to make the deliveries before deadlines.
Products and Services Offered:
PVC Paver block molds; PVC curbstone molds; PVC paper tile molds; clear mold
PVC grass paver molds; PVC cover block molds; plastic paver tile molds
Also, manufacturers cement concrete mixer, chemical hardener, and lacquer
Offers oxide cement color, color mixing machine, vibrating tables
5. Atlantic Polymers Pvt Ltd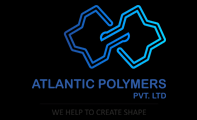 Year Established: 2007
Location: S.V. Road, Kandivali (west), Mumbai
Industry: Mold Manufacturer and Supplier
Awards and Certifications: ISO 9001:2008 accredited
Atlantic Polymers Pvt Ltd is a distinguished manufacturer, supplier, and exporter of PVC molds nationally and internationally. They have a market in more than 80 cities of India which proves their wide distribution network. Their global market is equally spread in more than 40 countries of the world.
Products and Services Offered:
Rubberized PVC molds for windows and door frames, pavered blocks, checkered tiles
Rubberized PVC molds for step, riser, kerb, slab, drainage pipes, cable ducts, drain covers
Rubberized PVC molds for cable stones, flexi pavers, grass pavers, drainage; PVC products
Rubberized PVC molds for floor tiles, wall tiles, roof tiles, wall claddings; PVC foam sheets
Conclusion
The rising importance of PVC molds in almost every sector of the economy ultimately points out the vitality of PVC mold manufacturers. We know, in a city like Mumbai, it becomes difficult to choose one manufacturer when there are multiple. Hence, we have come up with a comprehensive list of some of the reliable manufacturers of PVC molds in Mumbai to help you out.
In case you are looking for outsourcing plastic injection molds and other efficient services, then RYD Tooling should be the first on your list. Their unparalleled quality and affordable costs are what make them unique.