Plastic is a common material used in the production of objects that can be used in homes, the automobile industry, and virtually all sectors. It can either be clear (transparent) or not clear (not transparent).
The major difference between these two types is the coloring agent used in the production. Clear plastic parts are mostly preferred because of their transparency and visual features. They allow you to see through; you can see exactly what is behind the material.
In this post, we will be discussing how to make clear plastic parts. Fortunately, you can easily make them with the knowledge of the right process and the availability of the needed materials.
Different Ways to Make Clear Plastic Parts
There are four major ways to prototype clear plastic parts and each of them have their distinct benefits and drawbacks. They are explained below.
3D Printing
To make transparent plastic parts with 3D printing, the best technique to use is stereolithography. This is an additive manufacturing process that involves the use of a focused laser to solidify layers of resins that can be cured by sunlight.
Stereolithography is amongst the fastest, easiest, and cheapest ways to make clear plastic parts. It has the ability to incorporate conformal cooling channels into the mold design, which allows for uniform and regulated cooling of the final part that is injected.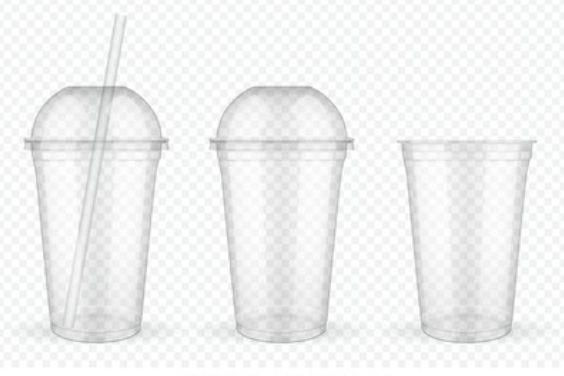 3D printing is extremely useful in the production of clear plastic mold and parts. The quality and material properties may not be as good as machined components, but 3D printing capacity to make complicated shapes makes it stand out. However, you'll have to apply substantial manual processing to ensure that the layers have correct shapes.
A major drawback of this process is that the parts produced cannot withstand high pressure forces like sunlight. Because the cured resins are weak, they are used to produce small batches or sometimes, are used as sacrificial molds. This method does offer different options for clear parts, but arriving at a clear finish is quite tedious.
Pros
This process is very fast.
Complicated geometries can be produced with this technique.
Cost-efficient.
Easy to regulate.
Cons
The parts produced cannot withstand high pressure forces. They are weak and brittle.
Materials used are limited to resin compositions that are unique to a specific brand.
Because the process is done manually, it cannot be used for bulk production.
Vacuum Casting
It's also called polyurethane (PU) casting or urethane casting. This is a method of producing clear plastic parts under vacuum using silicone molds. It's a highly versatile production technique that can make complex parts in polyurethane resins, more like transparent injection molding. It's the best way to make less than 30 pieces of a transparent part, regardless of the complexity level.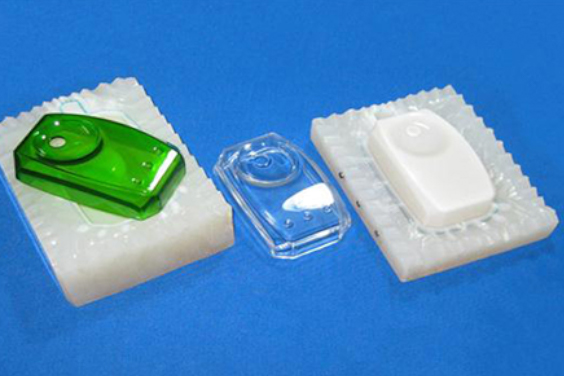 Because the production is done under a vacuum, high-quality bubble-free castings are produced. Just like 3D printing, these castings usually have smooth surfaces with no blemish.
Vacuum casting provides a number of distinct advantages. If you're in need of a low-volume run rather than a one-off, vacuum casting clear parts are preferable as they are less expensive. With this method, optical transparency can be achieved with less manual labor, unlike 3D printing that requires more manual labor.
Other benefits include the capacity to cast huge or intricate components in a single piece, as well as the possibility to color or tint the clear parts.
Pros
Produces smooth surfaces with no blemish.
Cost-efficient.
Easy to color and tint.
Cons
The parts produced are weak and brittle.
Molds are only good for less than 30 shots.
CNC Machining
It's a subtractive production technique in which material is carefully removed from a blank. CNC machining is arguably the best method of making prototype plastic parts with perfect transparency. In terms of clarity, it can be said to be the best option for low-volume transparent parts.
Polymethyl Methacrylate (PMMA) and Polycarbonate (PC) are the two most common materials used in CNC machining. PMMA, often known as acrylic, is much easier to use and polishes to a clear, glass-like finish. On the other hand, Polycarbonate (PC) is far more difficult to polish; getting a high optical finish may need numerous rounds of manual work with finer grit sandpaper.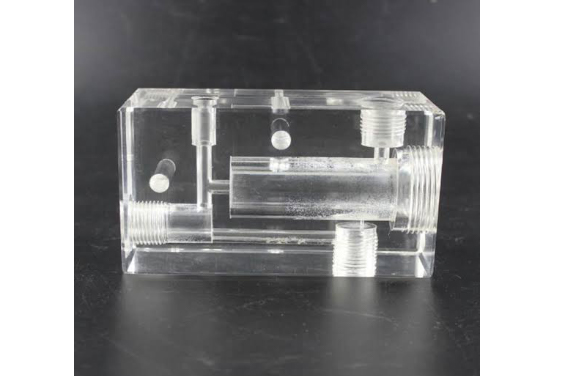 If you need a clear plastic part for aesthetics or presentation purposes, PPMA is the best option, while PC is preferably used when you need more durability, such as scratch resistance.
The less polishing necessary, the closer you are to a flawless finish. Less polishing entails less labor and as a result, lower costs. In this regard, CNC machining offers a benefit over 3D printing and vacuum casting that need to have their layers dressed on a regular basis.
Pros
Arguably the best option for high level transparency.
High quality outcome.
Con
Geometrical freedom is limited when compared to 3D printing. There is no liberty while making complex shapes.
Injection Molding
It involves injecting molten resin into a metal mold. Again, Polymethyl Methacrylate (PMMA) and Polycarbonate (PC) are the most preferred materials to be used. This is because of their high optical transparency. Just like in CNC machining, PMMA will have better transparency quality than PC. On the other hand, PC will have more advantage in impact resistance than PMMA.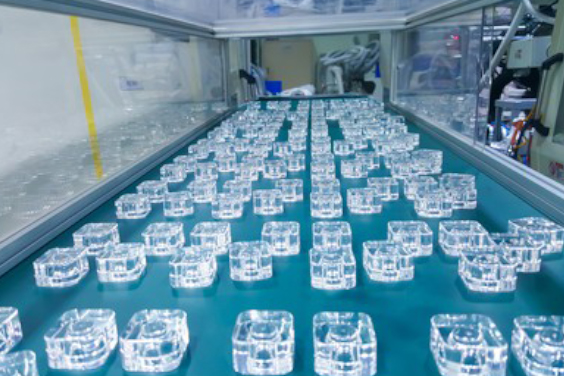 Plastic injection molding can be done in two distinct ways: rapid tooling and production tooling.
Rapid tooling, which involves creating a low-cost aluminum mold, is appropriate for orders of 100 or more pieces, whereas clear parts orders above 10,000 pieces are done by production tooling.
Pros
High quality outcomes.
Cost-efficient when bulk production is made.
Cons
It's not best for low volume orders. It is not suitable for orders below 100 pieces.
Geometrical restriction. There's no liberty while making complex shapes.
Conclusion
In this post, we've discussed how to make clear plastic parts, which are widely used because of their transparency capacity. With these parts, you can see how the interior of another component looks. They could be used in the hospital, household, automobile industry, or aesthetic purpose. Whatever the reason is, you have to make them using the right methods and materials.
At RYD Tooling, we make clear plastic parts that meet your demands. Also, we design plastic parts from scratch. Contact us to assist you in the making of your clear plastic parts. We would be happy to discuss your project with you.