Basically, there are two kinds of plastics – thermoplastic, and thermosets. But the majorly talked about kind is the thermoplastic because of its versatile and recycling nature. Thermoplastic can be severally liquified by heating and solidified by cooling. This injection molding process control happens as a physical change and not a chemical change.
However, there are numerous types of plastic resins from which you can choose. These plastic injection molding resins might seem similar, but they don't have the same features, so you have to examine them carefully to filter out the one you want.
At RYD Tooling, we know the different types of plastic resins, their properties, and their benefits. To assist you in knowing your options and the projects they are best for, we've narrowed the unending list to a few.
So, in this post, we will discuss the best and most common plastics that can be injection molded.
Common Plastics Injection Molding Resins
When choosing a plastic injection molding resin, the first thing you should consider is the properties of the plastic, then the environment it will be exposed to. As a result, your thoughts should be about the resin's strength, texture, color, durability, flexibility, and so on. You should also factor in the type of plastic injection molding resin that will be able to withstand environmental challenges like temperature change, chemical exposure, moisture, etc.
Described below are the major materials for mold making.
Acrylonitrile Butadiene Styrene (ABS)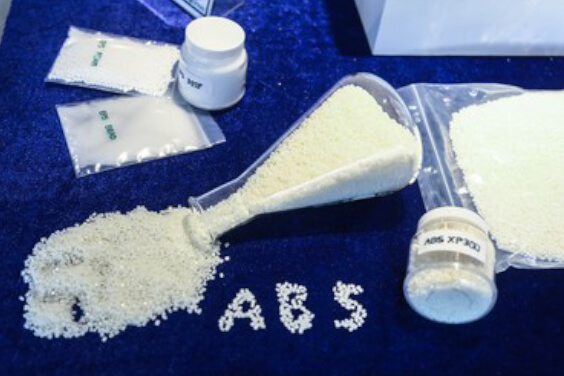 ABS is an engineering-grade plastic resin that has an opaque appearance. It's strong, dimensionally stable, withstands impact and scratch, and is difficult to break. It's often used in making plastics for electronics, musical instruments, motorcycle helmets, etc. It is highly rated because it has a good electrical insulator. Also, if it comes in contact with fire, it won't emit fumes.
Molding at a high temperature with ABS increases your plastic luster and heat resistance, while your plastic impact resistance and strength will be improved when you mold at a low temperature.
Polypropylene (PP)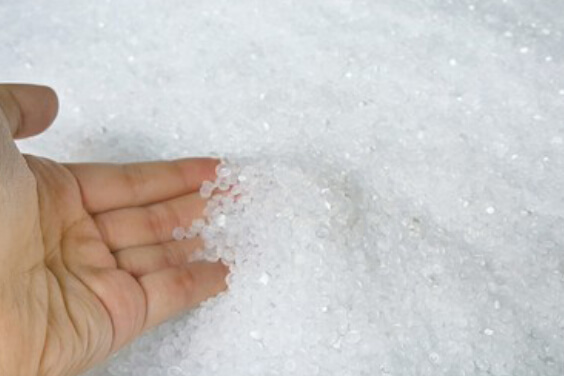 PP is mostly used in the food storage and packaging industry as it's resistant to chemicals. It prevents chemicals from mixing with food. Also, it's resistant to moisture and it won't degrade even if it's washed in hot water. PP can be easily tailored by adding unique additives or changing the production method. In fact, it is frequently called 'steel' of plastics.
PP is elastic, tough, and strong. It is also a simple material to recycle. However, it should be noted that the resin is combustible and susceptible to UV radiation.
Polyethylene (PE)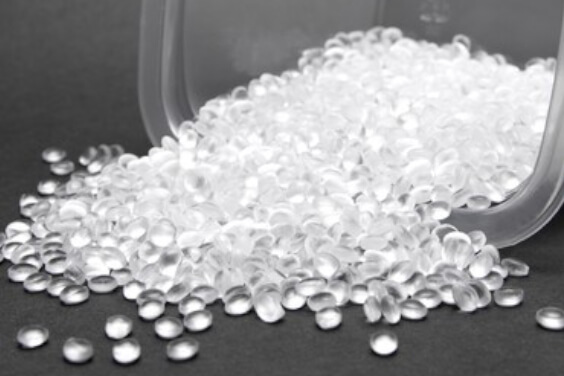 PE is a light thermoplastic resin that's flexible, insulates electricity, and is resistant to chemicals. It isn't particularly tough or durable, but it is very cheap. PE is usually used to produce trash cans, detergent bottles, and medicine bottles. It's non-toxic and hard to break, making it the most preferred resin for manufacturing toys.
When more PE is used in your injection molding, the plastic will be extremely strong, resistant to impact, and durable.
Thermoplastic Polyurethane (TPU)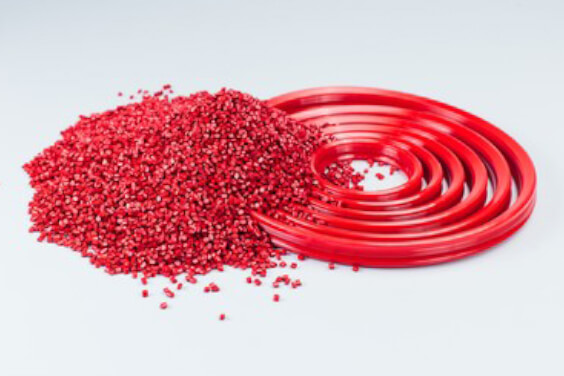 TPU is a soft, elastomeric material with high tensile and tear strength. It's used to manufacture protective wire and cable sheaths. Even though this resin is expensive, none of the other resins can be used for its applications. TPU provides a tight grip for plastics that must be grasped firmly in the hand.
Polycarbonate (PC)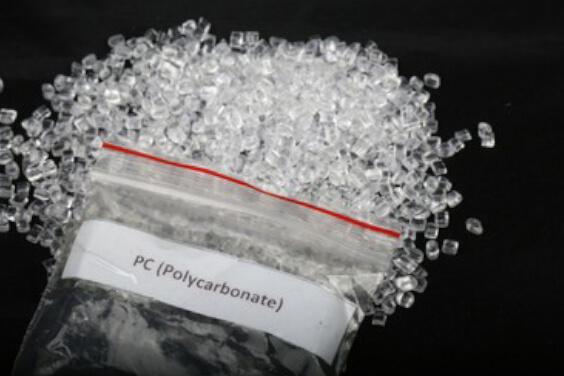 PC is an amorphous thermoplastic that is naturally transparent. It's used to make transparent, impact-resistant, and dimensionally stable plastics. This resin is heat resistant and adopts a fine finish design.
Precision dimensional control can be maintained while molding with PC since mold shrinkage is predictable and uniform. In manufacturing transparent plastic parts with Polycarbonate resin, the plastic must be highly polished, which will necessitate the use of a more expensive stainless steel grade.
Polyamide (Nylon)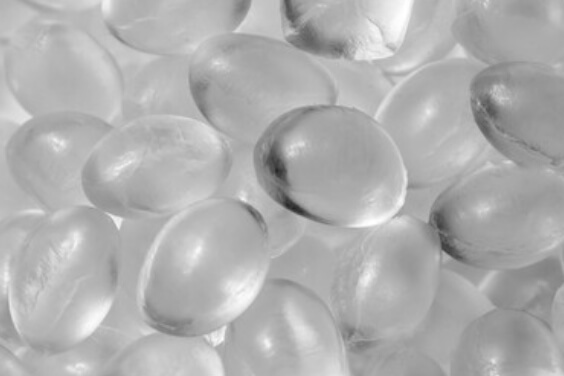 Nylon is lightweight, and has a level of stability. It's resistant to chemicals, impact, and abrasion. Because of its excellent electrical features, hardness, wear resistance, and chemical resistance, nylon is utilized in a wide range of applications. It's frequently used in automotive, medical, sports, garments, and industrial applications. Despite the fact that it has the strength to absorb water, it's not suitable for marine applications.
High Impact Polystyrene (HIPS)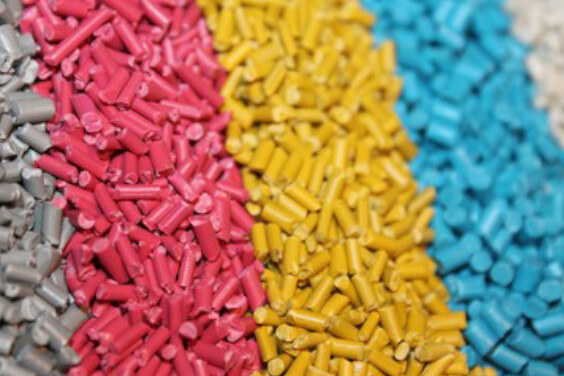 HIPS is an opaque durable plastic that's fragile but can be strengthened by adding other materials. It's manufactured by mixing rubber with crystal styrene, which gives it a wide range of impact resistance. It is inexpensive, has excellent aesthetic features and dimensional stability.
This resin is simple to print, glue, bond, and design. It's used for making hard casings for toolboxes and bodies of strong tools.
Polyoxymethylene (POM)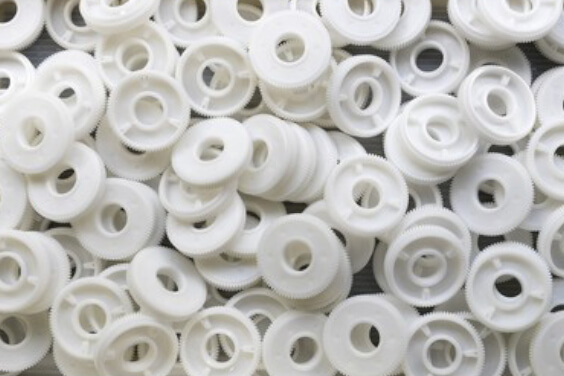 POM is also called acetal. It's an engineering-grade thermoplastic that is commonly used to produce mechanical and automotive parts that would normally be made of metal. It's utilized for precision items that require little friction and have high rigidity. Despite its strong resistance to solvents, it should be kept away from hydrochloric and nitric acids.
Polymethyl Methacrylate (PMMA)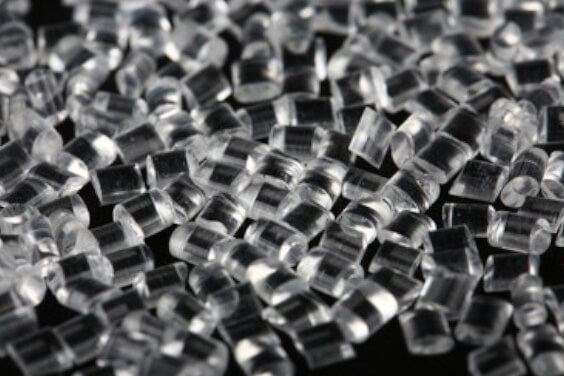 PMMA is also known as Acrylic. It's a clear plastic material that has excellent transparent qualities, high luster, and is resistant to scratch. In designs that are narrow and thin, this resin shrinks and sinks less. It's used in making lenses, optical fibers, light pipes, and light shades.
Acrylic is brittle, which makes it more prone to stress cracking. Because of its brittleness, PMMA parts usually require a draft, which is sometimes twice that of other materials. This resin is also chemically vulnerable.
Polyether Ether Ketone (PEEK)

PEEk is a high-performing resin that's mostly used in the medical, automotive, and aerospace industries. It's strong and has excellent dimensional stability. Also, it's resistant to heat, flame, and chemicals. PEEK is a high-performing temperature, but it's quite expensive.
Conclusion
Choosing the right plastic resin for your project is not just going to result in your desired product, but it will save you time and extra cost. So, you must make sure that you take out time to check out your options and the one that is compatible with your desired plastic and the environment it will be made use of.
We really hope that we've been able to help you streamline your options to the best. If you have further questions or you'll like us to help you with your plastic injection molding, contact us. We will be delighted to discuss your project with you.