Plastic Molds play a crucial role in a variety of industries for toys, hand tools, home appliances plastic products, electronic products, ovens, daily essentials, and more. The raw materials for injection molding play a key role in ensuring high-quality insert molds for various applications.
This list of the top 8 Plastic Dies and Molds Manufacturers in Mumbai will help you gain insights on the manufacturers and suppliers of the plastic molds and how to find the best manufacturer for your requirements and needs. An in-depth analysis and evaluation help you to make better choices and find the best manufacturer and supplier for your insert molds and clear plastic molds needs. 
RYDTooling: A Credible and Efficient Plastic Mold Design Company

If you're looking for an experienced tooling design and plastic products modeling company you can rely upon for all your molding needs, RYDTooling can be your ultimate go-to junction. RYD stands for "Realize your Design".
The company offers high-end products and provides customer support from the production process to delivery. The customizable, innovative, and valuable products and services are engineered and developed by highly-experienced and efficient team members that focus on all important necessary tools to meet the customer's needs.
Features:
Highly-efficient team members.
Equipped with modern innovative systems such as electronic injection molding, CNC machines, and 9 sets of EDM machines.
High-quality products with faster delivery time.
Location:
Shenzhen, China
Top 7 Plastic Molds Manufacturers in Mumbai
1. Vikas Industries

Vikas Industries is one of the renowned manufacturers and suppliers of plastic molds and its articles. Key products include plastic injection molding bust bin, plastic injection telephone set, plastic AC Cover, Plastic Injection molding Washing machine, etc. the products are manufactured, designed, and crafted with the highest quality of raw materials, innovative and modern technology by skilled professionals.
Features:
Competitive and genuine pricing.
Customizations of products available
Offers timely delivery of products.
Location:
Girikunj Industrial Estate, Andheri East, Mumbai, Maharashtra
2. Arjun Polymers

Arjun Polymers is the leading manufacturer for high-quality diverse varieties of molds such as checkered tile molds, designer molds, and much more. It is the major exporter of mold products in countries like Kenya, Onam, Nigeria, UAE, Tanzania, and more. The company is dedicated to the flawless and excellent quality of products. The factory units, procurement units, and the research and development team work for customer satisfaction.
Features:
Customized packaging available
Advanced and innovative technology and machinery are involved.
Products with longer life and reliability
Location:
East Vasai, Mumbai
3. Mould Tech India

Mold Tech India offers a wide array of molding products such as dimmer spare parts, plastic damper gear, floor cleaning mop, Block Mold, Window accessories, and a lot more. The company has a set of dedicated and curated carpentry tools developed and crafted by designers and product experts. The company utilizes the best resources and machinery for its products.
Features:
Faster delivery and free shipping
24-hour support and assistance provided.
Water-proof products packaging.
Location:
Lake Road, Bhandup West, Mumbai
4. ICS Designs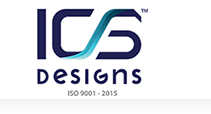 ICS Designs is a pioneer of providing unique designs and solutions to companies through their innovative, realistic product creations. The company offers in-house engineering, designing, molding, and tooling facilities. Experienced tool engineers use innovative and modern technologies to provide end-to-end solutions for their customers. The company has worked with big names such as Funskool, Godrej, Hamilton, and Bajaj.
Features:
Unique product designing and development.
In-house development and production of the products.
The company has a unique molding facility.
Location:
Khairane, Thane Belapur Road, Navi Mumbai
5. Salvani Mould Industries

Salvani Mold Industries was established in 1996 and aims to provide unique solutions for its customers. They are equipped with high precision CNC milling machines to offer high-quality mold products, the technical section of the company is managed by professionals with high expertise in 2D and 3D designing. Some of the prime clients include Gulf Oil of India, Hindustan Petroleum, etc.
Features:
High-quality injection molds and blow molds with 2 shot injection molding technique.
Specialized tea, in the designing and development of plastic products.
Location
Patel Road, Goregaon, Mumbai
6. Infotrans Designing and Engineering

Infotrans Designing and Engineering is a specialized and established manufacturer and supplier of injection molds and other plastic mold articles. The company aims to offer products in the industries of Aviation, Automobiles, Electronics, and luxury consumer articles. The company provides reliant and highly efficient automotive injection molds and plastic molded parts for high-excellence performance.
Features:
Provides high-quality assurance of products.
It maintains authentic and genuine relations with all its customers.
Use of modern, innovative technologies.
Location:
West Malad, Mumbai
7. Mutha Plastic Industries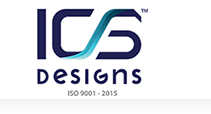 Mutha Plastic Industries is a well-known manufacturer, supplier, and exporter of high-quality products designed and developed with the help of highly efficient raw materials and adheres to international quality standards. The company uses the client-centric approach to ensure that the products are up to the expectations of the customers and believe in transparent dealings and easy payment gateways.
Features:
Flawless finish and highly functional products.
On-time delivery.
Efficient transportation facilities.
Well-trained workforce focused on the satisfaction of the customers.
Location:
East Andheri, Mumbai
Conclusion
This list of the top 7 dies & moulds manufacturers in Mumbai can help you find the best suppliers for your plastic die maker in Mumbai requirements.
You can also find your ideal products at RYDTooling at competitive prices and high-quality, innovative products. Contact RYDTooling to get an answer to all your queries.