Blow molding refers to the process where a machine blows air over the heated plastic placed above the mold cavity. This allows the heated plastic to expand across the inner lining of the mold space and ensures to avoid any damage to the system.
Blow molding machines are a key component in fulfilling this criterion and help to yield desired results as in the case of forming hollow shapes with plastic such as glass bottles, and home appliance plastic products. It is necessary to find the top blow molding machines manufacturers in Delhi that will not only be efficient in providing the best results but also fit your estimated budget.
Thus, we will assist you to find the best manufacturer that suits your checklist with utmost quality assurance.
List of Blow Molding Machine Manufacturers in Delhi
Faith Engineering Works
Mishra Engineering Works
Laxmi Engineering Works
MS Vishwa Machine Tools
G.M. Machinery
Pancham Aman Engineering
Dyzen Machinery and Plastic Products
Blow Molding Machine Manufacturers in Delhi
1. Faith Engineering Works

Faith Engineering Works was established in the year 2000 and has developed to become one of the leading companies in the manufacturing and supplying of a huge variety of blow molding machines. These include an automatic blow molding machine, 5 Double Blow Molding Machines, a Double Stage Blow Molding Machine, and 5 Liter Automatic Blow Molding Machine.
Features:
Products are created with alignment to the industry standards and guidelines.
Highly effective workforce.
Location:
Bawana, New Delhi.
2. Mishra Engineering Works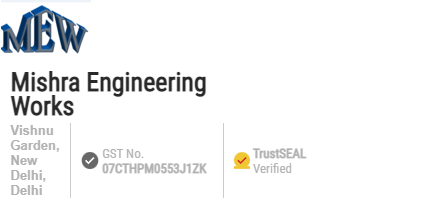 Mishra Engineering works was started in the year 2015 to provide highly-efficient and high-quality products to its customers. They have been established as one of the leading manufacturers in blow injection molding machines such as Single Head Molding machines, Double Head Molding Machines, and more.
Features:
The experienced technical team in the research and development of the products.
Machines are available at competitive prices.
Premium raw materials for injection molding for product development.
Reliable and consistent production.
Large range of diverse products.
Location:
New Delhi
3. Laxmi Engineering Works

Laxmi Engineering Works is a sole proprietorship firm that provides premium quality machines at wholesale and retail prices. The company provides machines such as blow molding machines, Extruder machines, and Recycling Plants. It is focused to provide utmost customer satisfaction in all ways possible. It provides installation and machine maintenance at remarkable prices for all its clients.
Features:
Provides on-time delivery of all the products.
Aims to offer customer satisfaction.
Strict quality standards with a skilled team.
Location:
New Delhi
4. MS Vishwa Machine Tools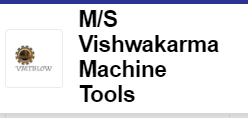 MS Vishwa Machine Tools is among the reputed manufacturers, wholesalers, and exporters of premium quality molding machines, blow molding machines, scrap grinders, and more. They are determined to provide competent and trustworthy services to their customers. The use of cutting-edge techniques enhances the quality of the products and makes sure that the products abide by industrial regulations and norms.
Features:
Complete support throughout the dealing process.
Multi-functional infrastructure.
Strict quality checks.
Location:
Anand Parbat, New Delhi
5. G.M. Machinery

G.M. Machinery is a leading manufacturer, trader, and exporter of diverse types of machines such as Blow Molding machines, Air compressors, Bottle making machines, and more. The team at G.M. Machinery works to offer premium services and flawless products to its customers. It offers customizable solutions to its customers and makes sure that the specifications are met in all ways.
Features:
Product repairs are available for all products.
Customizations in dimensions, size, and material used are provided.
Location:
Wazirpur, Delhi
6. Pancham Aman Engineering Works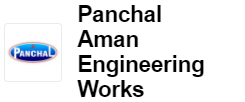 Pancham Aman Engineering Works is a professional molding company that offers blow molding machines, Blow Molds, Bottle molds, and provides services like insert molding etc. Pancham has experience working for various industries, thus the products align with the quality standards and the features that are necessary for the diverse industries. You can customize the products in various shapes, dimensions, and configurations.
Features:
Delivery of products on time.
Struct quality checking of products.
Transparent deals.
Location:
Baljit Nagar, New Delhi
7. Dyzen Machinery and Plastic Products
Source: Dyzen profile
Dyzen machinery specializes in Blow Molding Machines and other related machines. The team executives work rigorously to provide the best services to its customers through its highly accessible high-demand products.
Features:
Timely delivery of products.
Flexible payment options.
High-quality and durable products.
Location:
New Delhi
Where Can You Find Quality-Assured Customizable Plastic Molding Products?

Plastic molding products such as plastics for electronics are used in numerous industries and you can find assured and reliable products directly through a company. One such company is RYDTooling. RYDTooling is a professional company, based in China with years of expertise and experience in the production of the products such as plastic mold, clear plastic molds, automotive injection mold, aviation, kitchen accessories, and more.
RYDTooling is a custom injection molding making and other mold development service that aims to provide customized solutions to its customers at competitive prices. The company is located in Shenzhen, the heart of innovation and technology in China, and is unmatchable in its services.
You can easily find high-precision products with attractive designs at RYDTooling. It maintains a reputable place in the market and is highly trusted by its huge database of customers.
Features:
Advanced technology and modern equipment are used in the processing of products.
Rates reduced to up to 15% of the market prices.
Faster delivery of products.
A diverse range of products.
Location:
Shenzhen, China
Conclusion
Blow molding is used in industries such as Toys, Utensils, Travel Accessories, etc. It becomes crucial to discover the best molding machine manufacturer to lay a strong foundation for the company.
This list consists of some of the top manufacturers and suppliers of blow molding machines in Delhi to help you find the best blow molding machine manufacturer within your stipulated budget so that you can assess interactively.
You can also visit RYDTooling to find customizable Two-shot injection molding products and other molding technology within your budget and stay assured of the quality and delivery of the products. Contact RYDTooling now.