Plastic molds are highly efficient and necessary in fulfilling almost every industry's requirements. They are needed in the industries of tiles, toys, the plastic used in production of utensils used in microwave ovens, and more. As plastic molds form the foundation for numerous industries, it is important to find the best and reliable manufacturers and suppliers of plastic molds that fulfill the quality checks and provide assurance to its customers.
Building trust is an important factor for a company, thus this is the list of the top 7 plastic mold, injection molds, and clear molds manufacturers and suppliers in New Delhi that will help you gain insights and evaluate the companies to find the company best suited for your company needs.
In this article, we will discuss:
Top 7 plastic molds manufacturers and suppliers in Delhi
Where can you find credible plastic mold manufacturers?
List of Plastic Mold Manufacturers in Delhi
VM Moulds and Dies
Tirupati Balaji Plastic
Reckon Delhi
G.M. Industries
Krishna Plastic Industries
Avon Moulds and Die
Sri Krishna Plasto
Top 7 Plastic Mold Manufacturers in Delhi
1. VM Moulds and Dies

V.M. Moulds and Dies are specialists in metalworking tools and metal cutting. They have been a leading manufacturer and supplier since 1990. They specialize in embossing components, clear plastic mold components, embossing die, hand mold tools, and rubber molding tools. The company is well-established and has tremendous experience and knowledge in the fields.
Features:
They invest a lot of time in the research and development of the product.
They utilize the best techniques and high-quality products.
Offers a large range of flawless products.
Location:
New Delhi
2. Tirupati Balaji Plastic

Tirupati Balaji Plastic is a well-established and renowned manufacturing and wholesale company of plastic molds with major specializations in the fields of Brick Moulds, Channel Moulds, Concrete Mixer, Paver Tiles, etc. They are experienced to cater to the urgent demands of the customers and accepting bulk requirements under urgent deadlines.
Features:
Practices quality control and inspection on all products.
Offers a wide range of products.
Accept bulk orders for the customers.
Highly efficient and reliable team members.
Location:
New Delhi
3. Reckon Delhi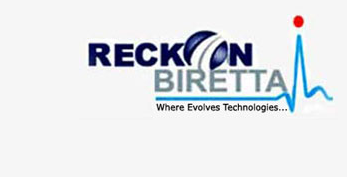 Reckon Delhi is a reputed company that offers plastic molds and plastic products for lighting, LED Lens Diffuser, and Electronics. The company is equipped with an efficient infrastructure, research, and development team that aims to offer a diverse range of products at affordable costs with techniques like insert mold. You can rely on Reckon for their internal quality products and assure you with utmost sincerity and reliability.
Features:
Products at par with international quality standards.
Have over 15 years of experience.
Location:
Noida, New Delhi
4. G.M. Industries

G.M. Industries is a leading manufacturer and developer of plastic for electronics, employed in the electric kettle, water filter systems, solar charge controller, Hand Blender and more. The technical team aims to offer effective products as per the necessities of the customers.
Features:
Detailed comprehensive product analysis to provide flawless products.
Well equipped with developed infrastructure and sophisticated technology.
Provides a wide range of products.
Location:
New Delhi
5. Krishna Plastic Industries

A coherent and reliable Plastic mold and dies manufacture, Krishna Enterprises was established in the year 2004. It offers a wide range of plastic molding and automotive injection molds, and other products at affordable prices. It has worked with reputed private firms in the past and assures to provide the best services to all its customers.
Features:
High-quality products
Reliable suppliers that offer products at affordable rates.
Location:
New Delhi
6. Avon Moulds and Dies

Avon Moulds and Dies is a reliable name in India and has served for over 15 years. They have a structured infrastructural facility that aims to yield highly efficient solutions for its customers. The company aims to produce sustainable solutions by utilizing all the available resources into long-lasting effective products. They can meet all the quantitative and qualitative demands of the customers with their high-class work productivity.
Features:
High-quality products
Provides quality assurance at each step of the process.
Utilization of superior raw materials for the final products.
Location:
Located at various locations.
7. Sri Krishna Plasto

Sri Krishna Plasto, a plastic molding company established in 2004; is a one-stop solution for your plastic molding needs especially if you are looking for plastic molding solutions for concrete, drain cover molds, grass paver molds, cube molds, and more.
They offer a wide range of solutions for their customers and aim to produce highly credible and reliable plastic molding components and products. It is one of the best plastic molding components companies for tiling, pavements, and grass Pavel mold options.
Features:
Known for their experience, research, and development expertise of the products.
Highly admired among the customers for their services.
Location:
New Delhi
Where Can You Find Credible Plastic Mold Manufacturers in China?

If you feel overwhelmed by the available manufacturers of plastic molds in the market and struggle to get the customized plastic molding solutionsRYDTooling is your one-place solution for all your plastic molding and other molding components requirements.
They aim to offer premium products and ensure that the products are delivered within the stipulated time frame. The services they offer include prototyping, clear polystyrene plastic injection molding, 2 shot injection molding, and designing services.
Features:
Reliable and customizable products.
Feasible designing and precision under competitive prices.
A diverse range of products.
at least 15% reduced costs than the market prices.
Premium quality of raw materials used for all the products.
Location:
Shenzhen, China.
Conclusion
If you are looking for the best plastic mold manufacturers in Delhi, then you are at the right spot. This list of the top 7 plastic molds manufacturers in Delhi will guide you to make an informed decision to find the ideal manufacturer that you are looking for within a short period.
For more plastic molding and other products, you can contact RYDTooling to avail high-quality products at assured prices.