Blow molding is a process that the manufacturing industries use to make hollow substances of plastic. In this case, heated liquid materials are forced into a mold cavity under pressure.
Application of blow molding includes cosmetics, fragrances, toiletries, hair care products, personal hygiene, etc. Numerous machinery is also used blow molding.
Various manufacturers have come into the market to work for plastic injection molding making and blow molding making.
List of Blow Moulding Machine Manufacturers in Mumbai
Here, we have curated a list of a few mold making companies in Mumbai.
Have a look!
Blow Enterprise
Rana and Sons
Pragyan Automation
Jagmohan PlaMach Pvt Ltd
Central Machinery and Plastic products
Top 5 Blow Moulding Machine Manufacturer in Mumbai
1. Blow Enterprises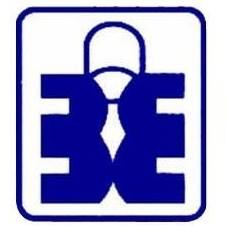 Location (Headquarters):Andheri East, Mumbai
Year Founded: 1990
Products and services offered: Blow Moulding machine mainly.
Blow Enterprise is a Mumbai-based company that works for manufacturing, exporting, and supplying blow molding machines.
The business works to make a good approach towards the niche in the market amongst the people. Considering customer satisfaction as the main criterion, they have always made sure the quality of their products comes out to be perfect for use.
A company that has been working for over two decades now and they have managed to be fruitful for the industry. The company has proven that it can stand out in the competition.
2. Rana and Sons

Location (Headquarters): Kandivali West, Mumbai
Year Founded: 1972
Products and services offered: Blow Moulding Machines
Rana and Sons is a Mumbai-based company that is considered the most innovative when it comes to blow molding machinery.
The company has been reviewed well over the years by the customers and dealing with them has also become easy as they work with the mindset of adapting to modernized techniques. All they care for is good work.
Apart from that they also believe in keeping the customer satisfied by maintaining a cordial relationship with them too. They try to address their issues and keep them in direct contact.
3. Pragyan Automation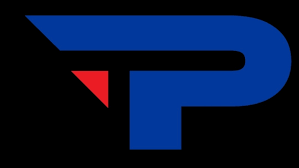 Location( Headquarters):Chunabhatti, Mumbai
Year Founded:
Products and services offered: PlasticInjection mold maker or repairing parts, blow molding machine repairing part, Electric control panel, Control Panel Board, Distribution Box, etc.
Pragyan Automation is another company that prioritizes the needs of the customer and also their feedback before everything else. The company has been working vigorously for the last decade and more to reach its goal. They ensure the products are checked before they come in access to the general public.
That is why they have made a name in the market over the years which refuses to go down even for a bit.
4. Jagmohan PlaMach Pvt. Ltd.
Location( Headquarters):Bhandup West, Mumbai
Year founded: 1980
Products and services offered: Blow Moulding piece of machinery
Jagmohan PlaMach Pvt Ltd is India's largest Blow Moulding Machine Manufacturing facility. Not just that, with the service they provide, they ensure that the work done during blow molding will be simpler.
This company has been trusted for ages and will continue the reign for years to come as well.
5. Central Machinery and Plastic Products

Location:Andheri East, Mumbai
Products and services offered: Standard series, Auto Deflashing Series, Accumulator Series, Multilayer, etc
Central Machinery and Plastic products is a manufacturing firm providing Plastic Processing machines around the globe.
Over the years this company has made a reputation for itself as it tries to fulfill the needs of the customers in a manner that they return to the same in the future. The best part of this company is that it keeps customer satisfaction on the priority list.
Moulding Machine Manufacturers in China
China manufacturers are the right choice for various purposes, injection molding services are one.

RYD Tooling is one of the most in-demand companies for injection molding machines in China. The company provides complete efficiency and has provided two thousand world-class plastic injection molds. The company was established in 2006 and has been working for customer satisfaction ever since.
Products and Services Offered:
Blow molding machines
Plastic Injection Mold
Large Injection mold
Wrapping up
As we have mentioned above, mold is a very crucial product and its need is versatile. In the sense that, it is not restricted to certain fields only.
Now, to achieve that molding machines are needed and here we talked specifically about blow molding machines. Companies have been established that work for this purpose. So, we have brought together a list of such companies.
If location is not a barrier for you, consider contacting RYDTooling, a Chinese company that can provide you with all the moulding needs.